Heavy Equipment
We Are Committed to Provide the Highest Quality Equipment and Excellent Service Throughout The Kingdom of Saudi Arabia. We Provide Aramco / TUV / Third Party Certified Equipment And Operators As Per The Requirement of Client / Project. So as to furnish the detailed demands of our patrons, we spend some time with our clients to understand their needs with a motive to accomplish supreme level of client satisfaction.
We are offering an exclusive collection of Heavy Equipment & Manpower Rental Services to our valuable clients. These services are rendered as per the set industry guidelines. In addition to this, the offered heavy excavator rental services are carried out for site development, material transport, and mining. Our Offered services and products are Highly reliable which are executed by professionals with high promptness, and which has best grade materials applied.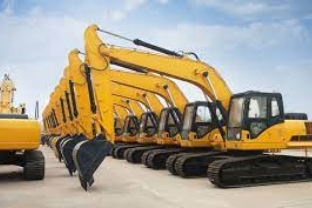 The lack of manpower generation, as well as related facilities, cause not only an inconvenience but economic loss as well because the lack of manpower may lead to reduced industrial production. Manpower forms the core sector of any economy and has always been prime force behind rapid industrialization. Manpower is importantly required for operating factories, commercial establishments, homes as well as for various recreational facilities.